With 2.500 years of history, the Dionysian Carnival of Naxos is one of the most impressive carnivals in Greece. Special, thanks to its ancient Greek character and the imaginative events taking place, it harmonizes impeccably the mystic with the traditional element, offering to everyone attending a strong taste of Cycladic tradition, as well as an exciting experience equivalent to a travel back in time.
Having the strengthening of the carnival's name and image as a main target, as well as the increase in attracting more visitors on the island during Halloween, we built a website dedicated to the Naxos Carnival, with a content and style relevant to the Dionysian spirit.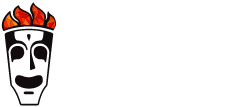 There, we highlight with a special vividness every known and unknown aspect of the Carnival, using rich content to present with rich content its ecstatic atmosphere and describing in detail its schedule. At the same time, through specially designed pages with accommodation – transport packages and recommended businesses, we provide attractive solutions both to those who wish to enjoy the events and to the Cycladic island's residents and professionals who wish to be efficiently promoted.